GIFT BOX #1 - COLLEGE THEMED
SHIP DATE: Shortly after Labor Day 2023
This box sends some college/grad school themed love from home shortly after your student has started school. To show your school spirit, the chocolates covered pretzels are color-coordinated to the student's college. Choose from 30+ colleges.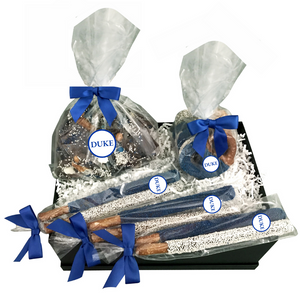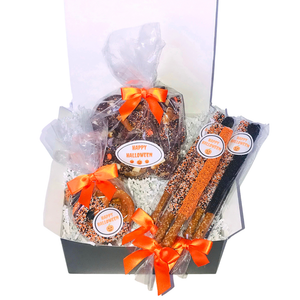 GIFT BOX #2 - HALLOWEEN
SHIP DATE: Just in time for Halloween 2023
Even more love sent from home with a Halloween theme.
GIFT BOX #3 - VALENTINE'S DAY
SHIP DATE: Just in time for Valentine's Day 2024
Say it with heart toppings... Sending even more love to your college student, as they have recently gone back to school.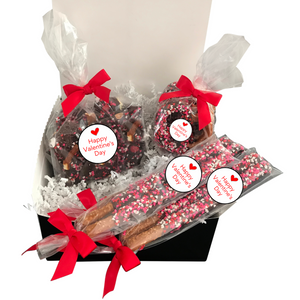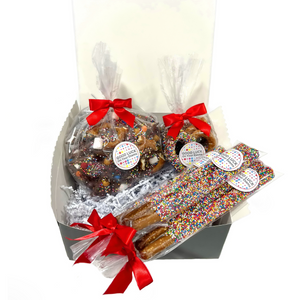 GIFT BOX #4 - FINAL EXAMS
SHIP DATE: Mid-April 2024
Most colleges end the beginning of May, with final exams taking place the last 2 weeks of April. This box sends cheerful & colorful sweet and salty goodness just in time for studying for final exams.